Refrigerated carrier and Tanker transportation solutions
California Overland, Ltd transports climate controlled and tanker goods to customers across the continental United States and Canada. Moving freight is easy with our fleet of reefers and tank trailers driven by our team of professional drivers. All our trucks and trailers are fully equipped with top-of-the-line temperature controls and continuous monitoring. Whether you are transporting dairy, ice cream, fish, meat or produce we are here to keep your business on the move!
Based out of Wabasha, MN, California Overland is a premier Minnesota trucking company and provides world class refrigerated, frozen & tanker goods transportation. We pride ourselves in our commitment to customer satisfaction and offer service across the continental United States and Canada.
There are many benefits to using California Overland as your carrier: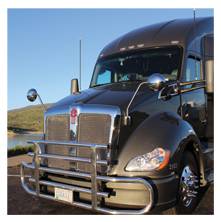 Late Model Equipment
We drive the latest trucks (4 years or newer) for quality you can rely on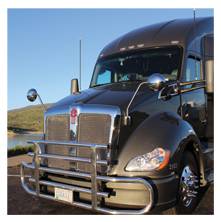 Real Time Satellite Tracking
All our tractors and trailers have real-time satellite tracking for your visibility and peace of mind

Smartway Certified Carrier
Making strides to move goods in clean and energy efficient ways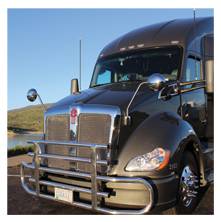 24 Hour Communication
Your dedicated customer service team is available to you all day, everyday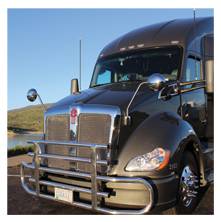 Electronic On-Board Recorders
Ensuring that our drivers are within legal limits with your freight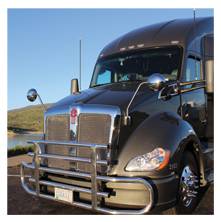 Continuous Temperature Monitoring
Peace of mind, knowing that your cargo is consistently maintained at your desired temperature