Great Benefits for Great Drivers
Our drivers are at the heart of all we do at California Overland
Benefits for Company & Team Drivers
California Overland Company and Team Drivers operate all late-model equipment without the headache and cost of upkeep. All our vehicles and trailers are owned and maintained by California Overland so all you need to do is enjoy the drive. We operate a range of tractors, tankers, and trailers and provide on-site employee training for wide loads and special freight. As a California Overland employee, you also get great benefits including weekly pay settlements, paid holidays, low cost health care, scheduled raises, and much more.
Benefits for Owner Operators
When you drive for California Overland as an Owner Operator you receive 75% of gross pay and get weekly settlements for every hour that you're on the clock. Like perks? Owner Operators share in company fuel discounts and can use carrier fuel cards. Plates are also available through the carrier along with special insurance and coverage opportunities. We want to make your time driving with California Overland easy, which is why we take care of all IFTA and permit filings for you.
Great pay with weekly settlements (Direct Deposit Available)
Great benefits package
Low cost medical insurance
6 paid holidays
Pre-planned pay increases
Supplemental benefits included at NO COST (short term disability, dental and life insurance)
Supplemental benefits available for purchase (disability, critical Illness & accident)
Paid personal time after 1 year
Monthly mileage incentive pay (after the first 30 days)
Driver accessorial pay (detention, extra picks and/or drops pay)
Rider authorizations
Cell phone Allowance
Late model equipment (4 years or newer)
Inverters, refrigerators, and Auxiliary Power Units (APUs) in all trucks
PrePass & EZ Pass
Submit paperwork with TransFlo Express
Peoplenet communication and E-Logs
401K with Company Match
Free SirusXM All Access Subscription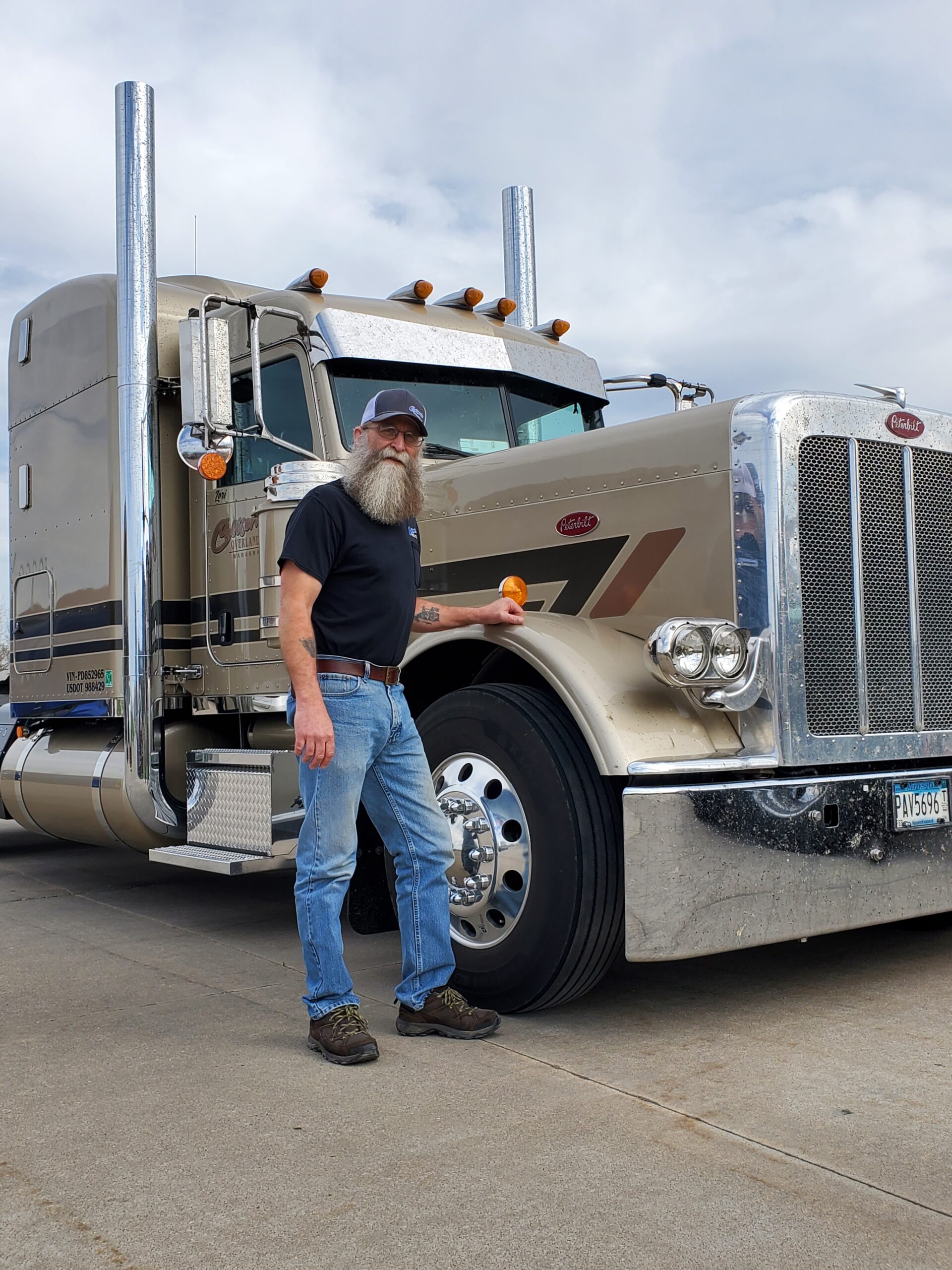 Your home away from home, The Northwoods Lounge was recently opened at the California Overland Wabasha Terminal. This convenient stopping point is open to all California Overland drivers and is designed to make your time at work comfortable and convenient. Accessible twenty-four hours a day, drivers can stop by for showers, free laundry facilities, free coffee, free wifi, computers, and some of the comfiest leather armchairs in the world. This new lounge is just one of the ways that California Overland shows appreciation and gratitude to all drivers for their hard work on the road.