New Northwoods Lounge Open for all Drivers
Driving for California Overland, Ltd. has many perks including our new driver's lounge! The Northwoods Lounge was recently opened at the Wabasha Terminal and is accessible 24/7 to all California Overland drivers. A convenient and restful stopping point between deliveries, this space was designed to make your time away from home more comfortable and enjoyable. Drivers can find a kitchen, coffee, lounging area with large flat screen TV, bathrooms, shower rooms and free washers and dryers.  This lounge is just one of the ways that California Overland shows appreciation to all drivers for their hard work on the road.
"We wanted to provide comfort and personal convenience for our drivers while they are away from home."
– Russ Meyer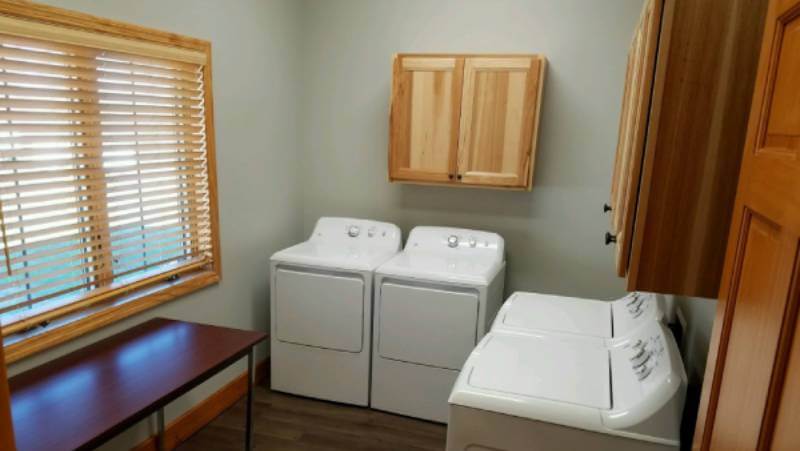 Top Notch Amenities
The Northwoods Lounge has excellent amenities including multiple showers, bathrooms, and laundry facilities (no charge) so you can feel refreshed. The full kitchen is always open and stocked with coffee supplies for your enjoyment.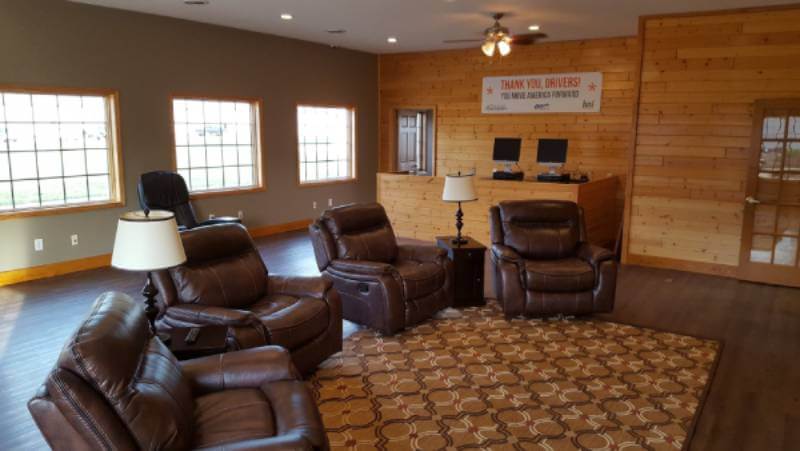 24 Hour Accessibility
Drivers have access to the lounge 24 hours a day. Whether you need a few minutes to get a cup of coffee or hours to relax and unwind, the Northwoods Lounge is always available to you as your home away from home.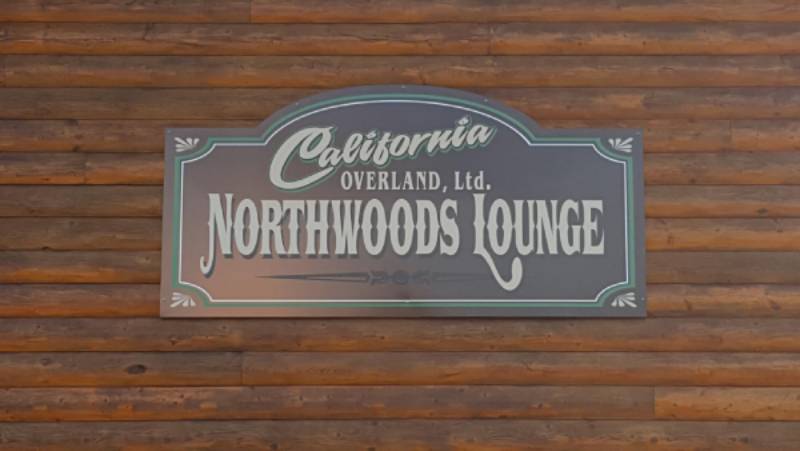 Make Friends Along the Way
The family room is inviting and comfortable with leather recliners, a huge 65" TV, WIFI, and computers. One of our drivers' favorite aspects of the Northwoods Lounge is that it's a great space to come together and watch a game or hangout. It's nice to break up long solo drives by meeting other drivers and getting the chance to make a few friends.
Interested in driving for California Overland? Come join our team! We are hiring long haul truck drivers, regional truck drivers, tanker drivers and more. California Overland has a great team of drivers and offers competitive compensation and benefits packages. Apply today and get your career on the move!